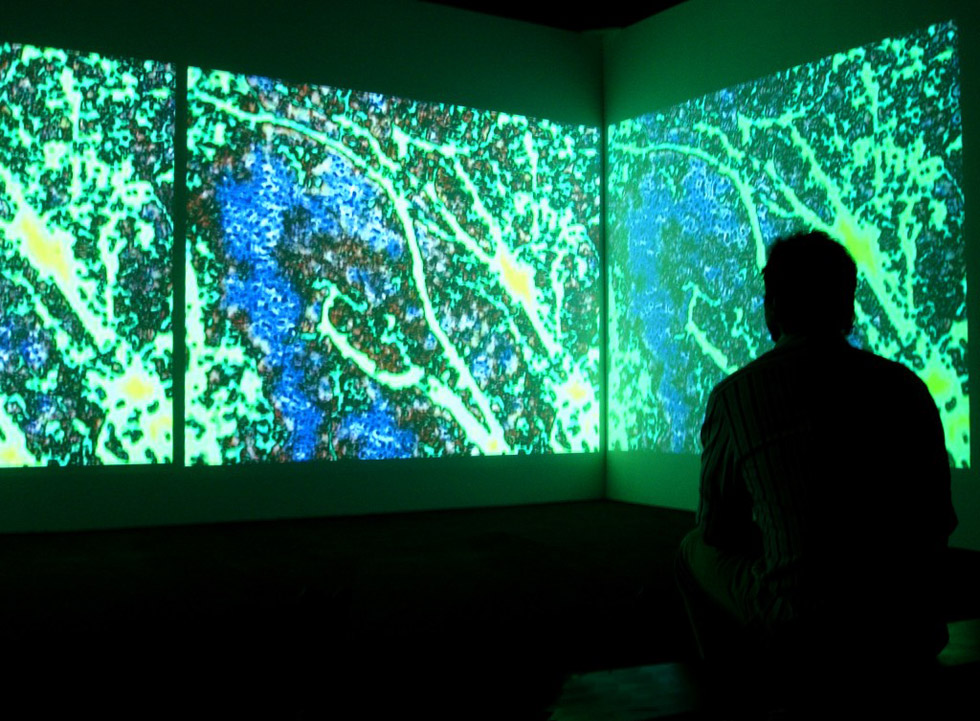 The VCU Institute for Contemporary Art presents Aziz + Cucher's four-channel video installation, "Synaptic Bliss," on the site of its future home at the corner of Broad and Belvidere Streets, from Friday, September 6th through Saturday, September 7th, 2013, as part of Richmond's Fall Line Fest.
"Synaptic Bliss," a series of works exploring ideas of digital consciousness, will simultaneously play on four screens set within Portable On Demand Storage cubes.
Anthony Aziz and Sammy Cucher, who make up the artist collective Aziz + Cucher, will also speak at the Grace Street Theater at 4.00 pm on September 6th. The artist talk is free and open to the public.
The site for the ICA, which is expected to open in 2015, also will serve as a gathering spot for the fest, with food and beverage trucks based there. The Fall Line Fest features concerts and events in the Richmond Arts & Cultural District along Broad Street.
VCU Institute for Contemporary Art
Richmond, Virginia
http://ica.vcu.edu/
See examples from Aziz + Cucher's series, "Synaptic Bliss"
Browse all of Aziz + Cucher's work at ClampArt

Blog post by:
Brian Paul Clamp, Director