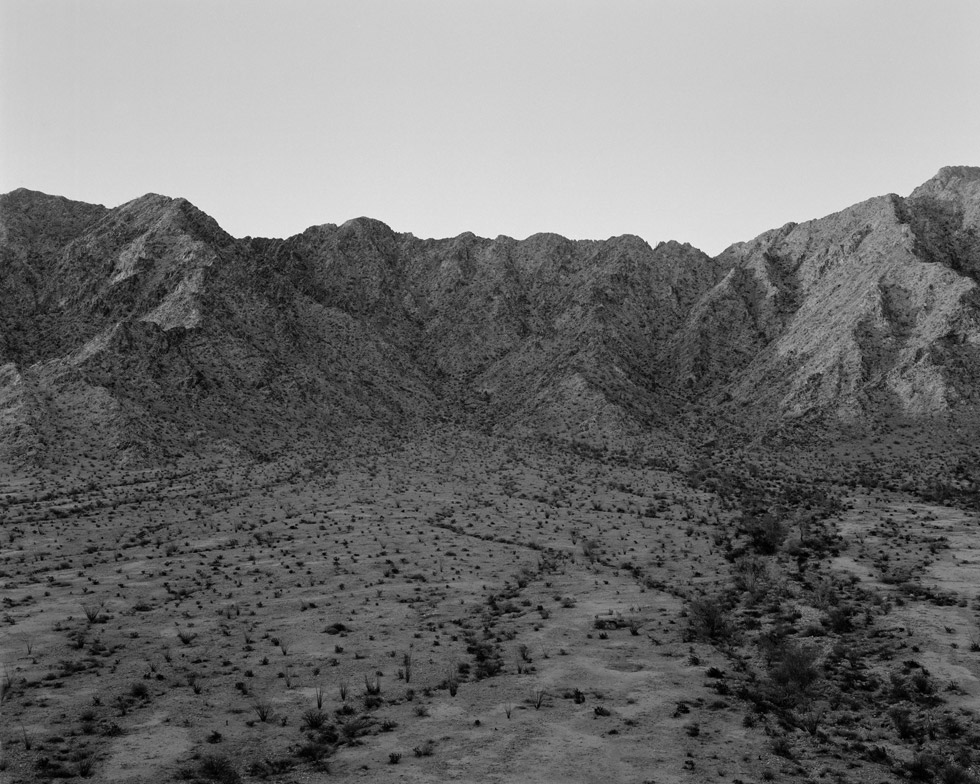 Michael Lundgren, "Basin," 2005, Gelatin silver print

Four photographs by Michael Lundgren are included in "Looking at the New West: Contemporary Landscape Photography" at The Fralin Museum of Art, June 7 – December 15, 2013:
This exhibition will feature six contemporary photographers—Robert Adams, Lois Conner, Michael Lundgren, Mike Osborne, Mark Ruwedel, and Joni Sternbach—who engage the landscape of the American West as their subject. These artists reflect the seminal and influential photography of Ansel Adams in their work, yet, while their motives and means are strikingly similar, the view has changed. After the grand display of pristine wilderness that Adams' best-known works sought to convey, these contemporary artists discovered another America, one that is full of human interventions and follies. Their work allows us to look at the new American West with fresh eyes and, in so doing, carries on the documentary conviction that seeing is understanding. In this exhibition, the work shows that even marginal places and common landscapes can be understood in the light of hope and possibility.

"Looking at the New West" is curated by William Wylie, Adjunct Curator of Photography and Associate Chair for Studio Art, McIntire Department of Art.
For more information on the exhibition:
http://www.virginia.edu/artmuseum/exhibition/looking-at-the-new-west/
Browse all of Michael Lundgren's work at ClampArt

Blog post by:
Brian Paul Clamp, Director