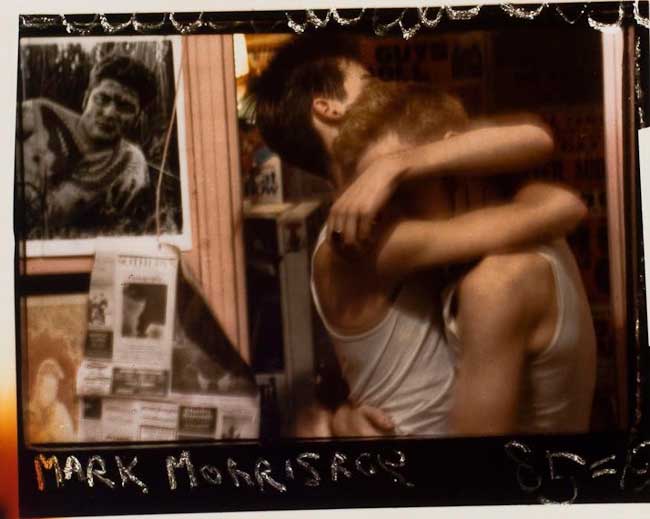 Mark Morrisroe (1959–1989), "Untitled (John S. and Jonathan)," 1985, Chromogenic print (negative sandwich), 16 × 20 inches ©The Estate of Mark Morrisroe (Ringier Collection) at Fotomuseum Winterthur.

Two of Mark Morrisroe's photographs are included in "I, You, We" at the Whitney Museum of American Art, April 25 – September 1, 2013:
I, you, we: three very commonplace words. These pronouns—with all their implied complexities of meaning—provide an unexpected guide for assessing the works of art from the 1980s and early 1990s in the museum's collection. What becomes apparent in this survey of paintings, sculpture, drawings, prints, and photographs is how the personal, social, and collective issues and concerns of the artists of this time are still relevant several decades later.

"I, You, We" is organized by David Kiehl, Curator, Prints.
For more information on the exhibition:
http://whitney.org/Exhibitions/IYouWe
Browse all of Mark Morrisroe's work at ClampArt

Blog post by:
Brian Paul Clamp, Director