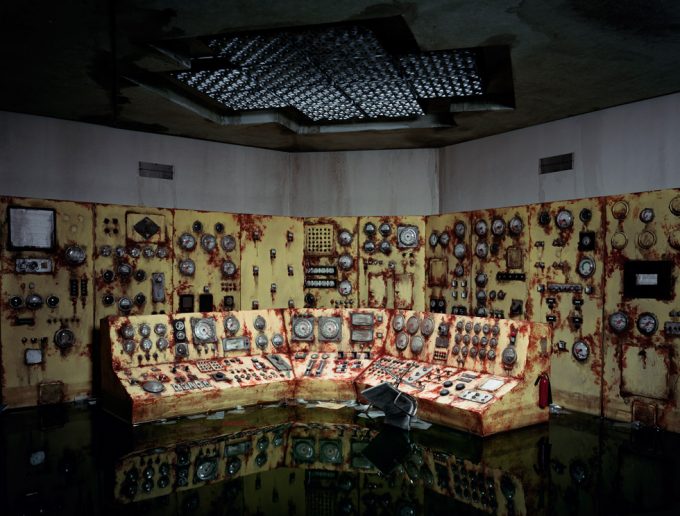 ©Lori Nix/Kathleen Gerber, "Control Room," 2010, Archival pigment print.
Four photographs by Lori Nix and Kathleen Gerber are on view in the curated section of the inaugural Rust Belt Biennial at Sordoni Art Gallery at Wilkes University in Wilkes-Barre, Pennsylvania. The biennial is on view August 27 – October 5, 2019. The organizers write:
We are thrilled to introduce the first RUST BELT BIENNIAL, a celebration of photography with work realized throughout the Rust Belt Region in all its manifestations.

This land, its people, the pride and the struggles, the patina of the past and above all, the histories and memories ingrained in the soil across the region. It is time to make new memories and new histories, while revisiting and reevaluating old ones; It is time to start a new dialogue about the state of photography and it's social, cultural and political effects in our society; it is time to give back to the photographic community but also the region; it is time for you to join us!
Sordoni Art Gallery
Wilkes University
141 S. Main Street
Wilkes-Barre, PA 18701
For more information, please visit the Rust Belt Biennial website.