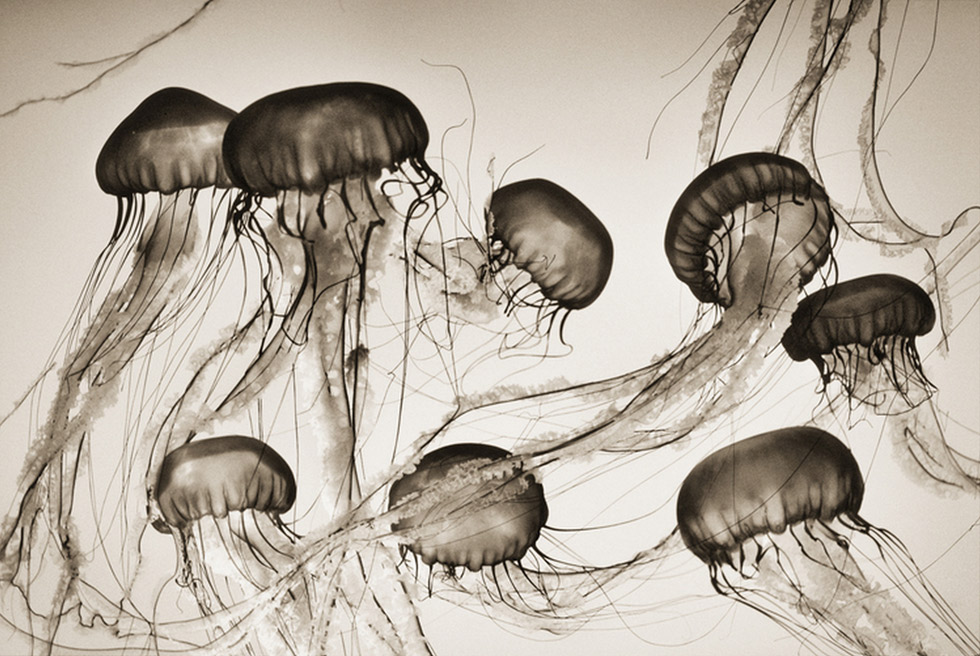 Henry Horenstein's solo exhibition of work from his Animalia series opens at the Southeast Museum of Photography in Daytona Beach, Florida on October 16, 2015 and runs through February 7, 2016.
Animalia is a body of work in which the artist presents elegant and engaging representations of an eclectic mix of land animals and sea creatures, emphasizing their unique qualities and characteristics through his evocative and mysterious images. This body of work was created between 1995 and 2001, culled from images taken at various zoos and aquariums.
Elizabeth Werby, Executive Director at the Harvard Museum of Natural History, writes of the series:
"The combination of the scientific and the metaphorical, the artistic and the analytical in these images is what accounts for their extraordinary power."
Henry Horenstein is author of over thirty books and monographs published by Viking, Chronicle, powerHouse, Stewart, Tabori & Chang, and Pond Press, including Honky Tonk, Humans, Racing Days, Creatures, Aquatics, Canine, and Close Relations. Photography students worldwide have used his textbooks, including Black & White Photography, published by Little, Brown, which has sold close to seven hundred thousand copies to date. Horenstein lives in Boston and is a professor of photography at Rhode Island School of Design.
Southeast Museum for Photography
Daytona State College
1200 International Speedway Boulevard
Daytona Beach, FL 32114
(386) 506-4475
http://smponline.org/ex_HHorenstein_Animalia.html#.ViEMNBNVhBc
See Henry Horenstein's series "Animalia"
Browse all of Henry Horenstein's work at ClampArt

Blog post by:
Brian Paul Clamp, Director