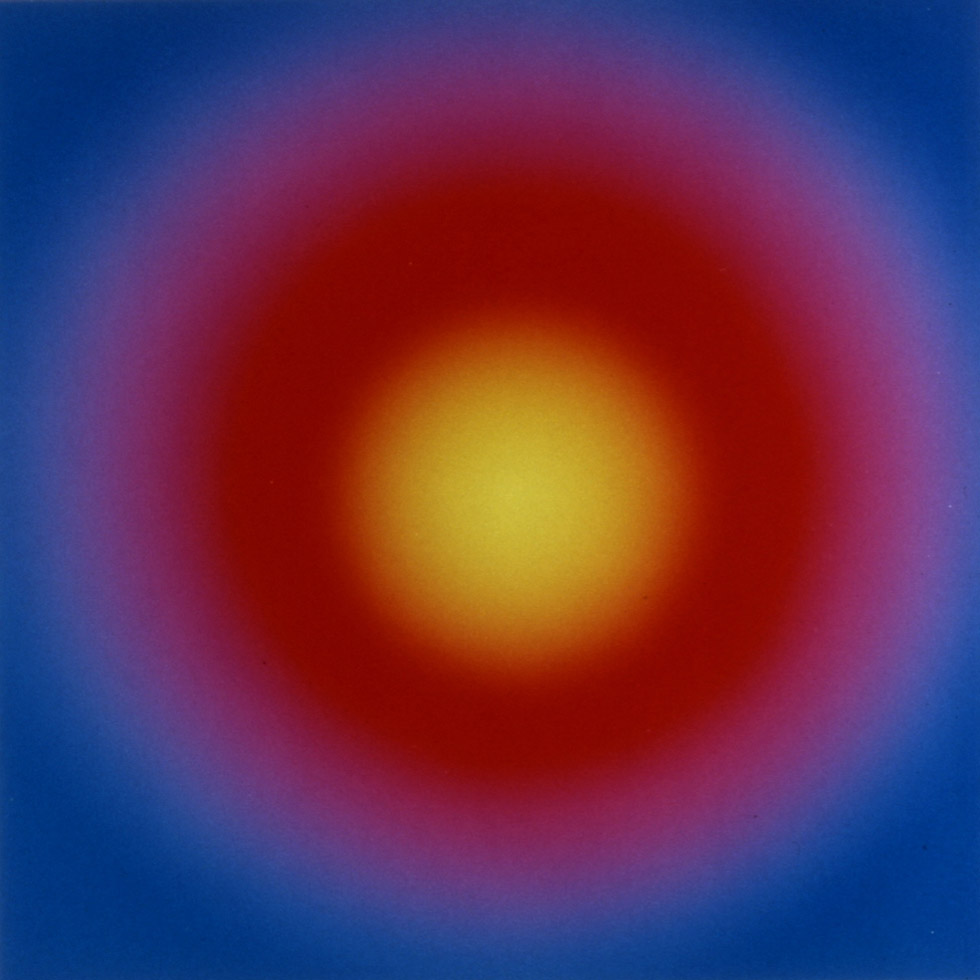 Image: Copyright Bill Armstrong, "Mandala #450," 2003, Type-C print

Bill Armstrong's work will be featured in a solo exhibition titled "Buddha and Mandala" at the Houston Center for Photography from February 27 – April 26, 2015.
The Mandala photographs are loosely based on Buddhist paintings known as mandalas. Mandalas are concentric circles of images that depict central themes in Buddhism, such as the Wheel of Life or the Map of the Cosmos.

The Buddha series is made from images appropriated from books and the internet that are collaged against different backgrounds and then photographed out of focus. The photographs remind us that the Buddha figure is an imagined being not a real likeness, and they address the idea of mutability versus permanence. Their soft luminosity suggests transcendence and the auras around them supports the legend that there was an emanation around the Buddha figure. The Buddhas are meant to be meditative pieces in themselves.
Opening Reception: February 27, 2015, 5.30 – 8.00 p.m.
"Thinking in Color" Lecture with Bill Armstrong and W.M. Hunt: February 28, 2015, 6.00 p.m.
"Principles of Color" Workshop with Bill Armstrong: March 1, 2015, 3.00 – 7.00 p.m.
Houston Center for Photography
1441 West Alabama
Houston, TX 77006
(713) 529-4755
http://www.hcponline.org/exhibits/exhibitions/view/41/bill-armstrong

Browse all of Bill Armstrong's work at ClampArt

Blog post by:
Brian Paul Clamp, Director