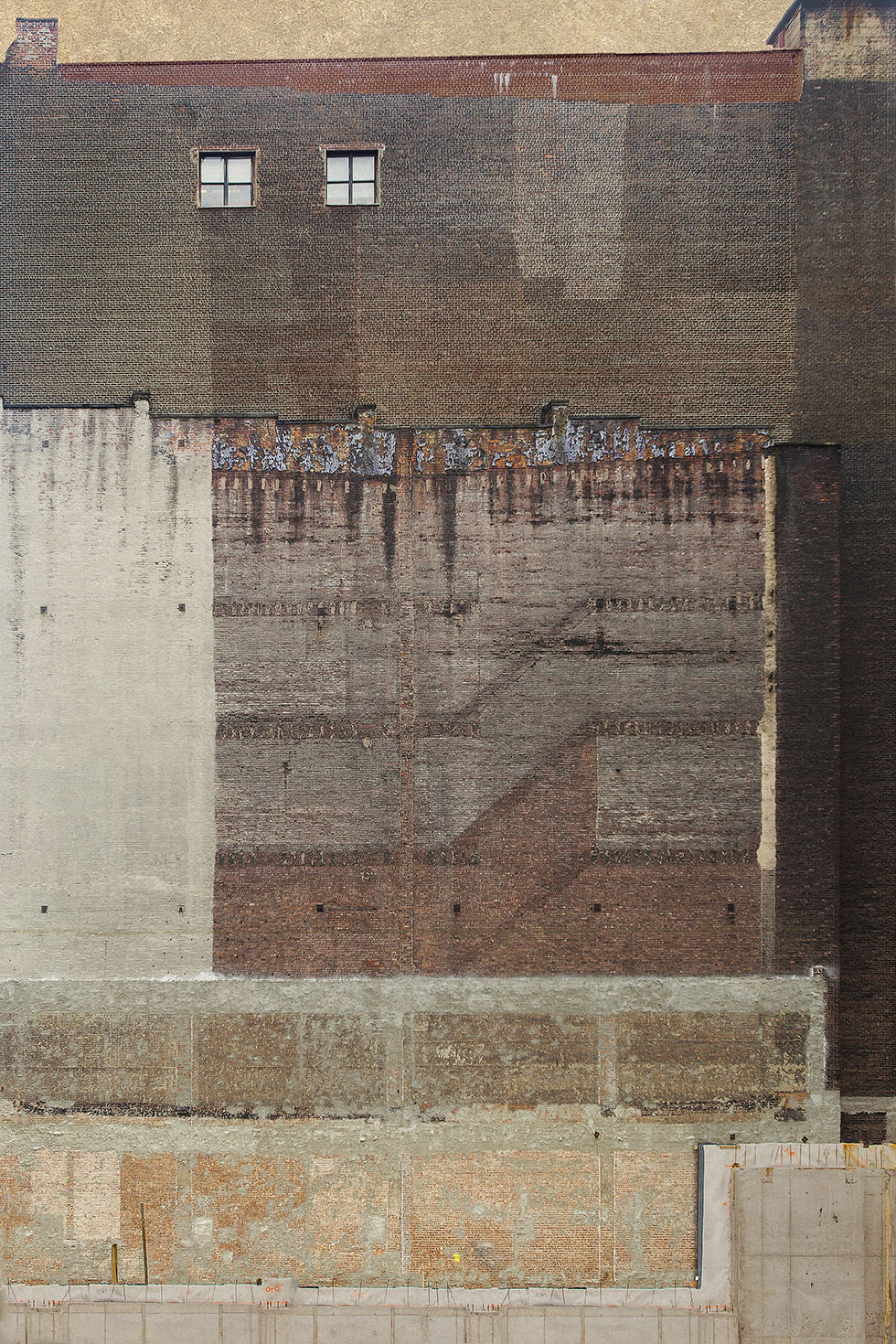 Architecture firm PKSB has posted a wonderful commentary on Marc Yankus' series of buildings, exhibited earlier this year at ClampArt.
PKSB's blog, curated by Sherida E. Paulson, William B. Fellows, and Tim Witzig, is a collection of personal insights from an eclectic group of industry professionals in the fields of architecture, design, and commercial interiors, offering a range of expert insight from relevant global design projects to internal company culture news.
What we admire about Marc's image is the way in which it elevates this moment of time at the site to the level of art. It's like cutting into a "city cake" and having an "ah-ha" moment in seeing the layers inside. It captures the gritty NYC context but also exposes history, decay, growth, and new potential. Architects constantly look to art for inspiration and new perspectives. This work shows the beauty in the existing brickwork, the subtle colors, textures, and scale of the established NYC context, and the memory of a building long gone. Architects and sculptors often try to capture these qualities in their final designs in order to relate to the city. [One thinks of the sculpture "Bronx Floors" by Gordon Matta-Clark (1943-1978).] In his series of photographic works, Marc Yankus reminds us that when we peel away the "avenue veneer," cut into, expose, and embrace buildings for what they really are, beauty can be re-defined.
View Marc Yankus' series "Buildings"
Browse all of Marc Yankus' work at ClampArt
Blog post by:
Keavy Handley-Byrne, Gallery Assistant